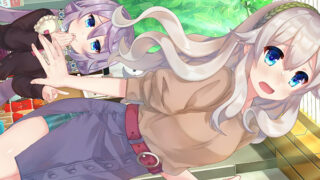 Cross-dressing-themed adventure game Bokuhime Project will launch for PlayStation 4 and Switch on April 23, 2020 in Japan for 6,980 yen, the latest issue of Dengeki PlayStation confirms.
Here are the latest character tidbits from the magazine:
Erika Ikusa – A male high school student. To get to the bottom of a case involving his older sister, he cross-dresses and attends Yuriai Academy. However, the school has a rule that everything has to be cute, and he must compete for cuteness with the other beautiful girls that go there.
Rira Hoozuki (voiced by Maki Kawase) – An imp with a sharp tongue.
Uran Ryuguin (voiced by Nao Shiraki) – A woman with an old Japan atmosphere.
Dahlia Himegami (voiced by Ran Terai) – The "princess knight."
Elmes Himegami (voiced by Nanahira) – The princess above princesses.
Akira Ikusa (voiced by Yuki Kawakami) – Erika's cousin.
Thanks, Dengeki Online / Ryokutya2089.