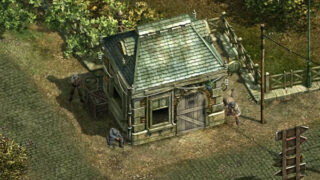 Commandos 2 HD Remaster and Praetorians HD Remaster will launch for PC in January 2020, followed by the PlayStation 4 and Xbox One versions of both games, as well as Switch, Mac, and Linux versions of Commandos 2 HD Remaster in spring 2020, publisher Kalypso Media announced.
Closed betas for each game will begin for PC on December 13. Here is an overview of each, via Kalypso Media:
Commandos 2 HD Remaster Closed Beta

In Commandos 2 HD Remaster, take control of an elite group of Allied commandos who must venture deep into enemy territory and utilize their combined expertise to complete a series of notoriously demanding missions. In this World War II genre-defining classic, explore interactive environments and use the commandos' unique skill sets to complete the mission against seemingly impossible odds.

Beta features:

Experience every tutorial and campaign mission from the original game revamped in high definition with new controls.
Reunite with a eclectic cast of characters, including Jack 'Tiny' O'Hara and Whiskey the dog.

Praetorians HD Remaster Closed Beta

In Praetorians HD Remaster, lead the emerging Roman Empire by proving a legionnaire's worth on the battlefields of Egypt, the combat theaters of Gaul and the heart of the Roman Empire in Italy, in a crusade to become Emperor. Combine units, master their varied skillsets and exploit the weaknesses of the enemy to emerge victorious.

Beta features:

Learn the ropes or show militant might with access to every tutorial, campaign and skirmish mission from the original game.
Play solo or go head-to-head with a fully remastered multiplayer mode.