Chinese hack and slash game Ling: A Road Alone now available for PS4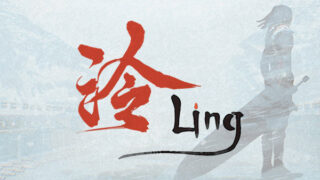 Chinese publisher Winking Entertainment and developer Chautauqua Software have released top-down hack and slash game Ling: A Road Alone, which first launched for PC via Steam in September, for PlayStation 4 for $7.99 / £7.99 in the United States and Europe.
Here is an overview of the game, via Winking Corporation:
Ling: A Road Alone is a top-down hack and slash game. The player will start a journey of finding his true self from snow mountain to sand dune. One of the many unique gameplay mechanisms is the hit feedback. Timing the hit is key to beat the game. Players can experience the joy of fight with sword and fists. When playing Ling, the player's skill and strategy will be tested by various enemies and bosses with different battle styles.

In the world of Ling: A Road Alone , only fists can break destiny, and only the sword can cleave the chains. Even though it means another solitary journey, the decision is made to get to "that place" with utmost efforts.
Watch the launch trailer below.