New Guilty Gear adds May, 'Sol and Ky' trailer
Third trailer set to premiere at CEOtaku 2019.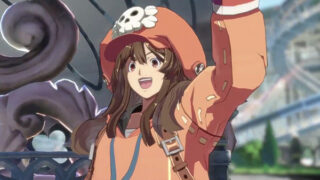 Arc System Works debuted the second official trailer for New Guilty Gear (title tentative) during its Tokyo Game Show 2019 stage event, which confirms May as a playable character.
Outside of the May announcement, the trailer focuses on Sol Badguy and Ky Kiske. It also confirms that another new trailer will be released during CEOtaku 2019, which runs from September 27 to 29 in Orlando, Florida.
New Guilty Gear is due out for PlayStation 4 in 2020. It will be playable at ArcRevo World Tour Final 2019 on November 16 and 17 at the UC Irvine Student Center in Irvine, California.
Watch the trailer below. View a set of official trailer captures at the gallery.