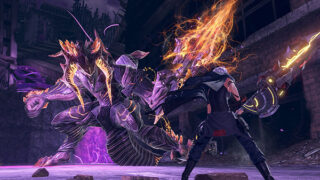 The version 2.00 update for God Eater 3 will launch on September 19, Bandai Namco announced.
God Eater 3 version 2.00 will add Claire's chapter of "Encounters with the Past," an additional episode that delves into the pasts of your allies, as well as new costumes and accessories, the new Aragami Ash Forged Barbarius Ira, the "Ash Forged God Arc Parts" and "Ash Forged God Arc Parts (Alternate Color)," and more. If you missed our previous coverage, read more about the version 2.00 update here.
God Eater 3 is available now for PlayStation 4, Switch, and PC.