Death March Club 'Pielope' voice actor reveal video
Voiced by Rie Kugimiya.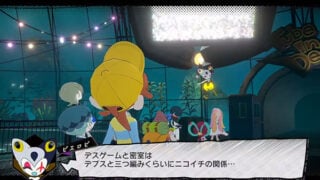 Publisher IzanagiGames and developer Too Kyo Games have released the twelfth voice actor reveal video for Death March Club, which introduces Pielope voice actor Rie Kugimiya.
Previous videos revealed the voice actors for Mowchan, Nyoro, Tattsun, Chuko, Pochi, Jennu, Kansai, Reycho, Pai, Aniki, and Vanilla.
Death March Club is due out for PC in 2020. Other platforms have not been announced. Read more about the game here.
Watch the video below.