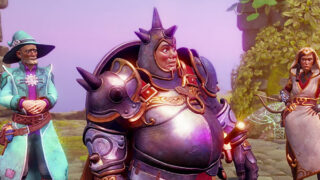 Publisher Modus Games and developer Frozenbyte have released an eight-minute video of the Trine 4: The Nightmare Prince gameplay demo playable at PAX West 2019.
Frozenbyte 4: The Nightmare Prince is due out for PlayStation 4, Xbox One, Switch, and PC on October 8. On the same day, a Trine: Ultimate Collection featuring all four Trine titles will also be available. Read more about the sequel and collection here.
Watch the footage below.