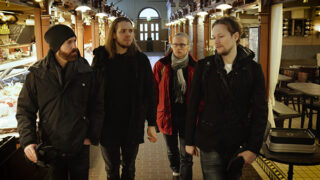 Trine 4: The Nightmare Prince publisher Modus Games has released a behind the studio developer diary with series creator Frozenbyte in Helsinki, Finland.
The video sees Modus Games executive vice president Shane Bierwith host a discussion with Frozenbyte vice president Joel Kinnunen, producer Antti Rantanen, marketing manager Kai Tuovinen, and art director Charlotta Tiuri on the development of the Trine series, difficulties in keeping up with fan expectations, and what the studio looks for in newcomers to the industry.
Frozenbyte 4: The Nightmare Prince is due out for PlayStation 4, Xbox One, Switch, and PC on October 8. On the same day, a Trine: Ultimate Collection featuring all four Trine titles will also be available. Read more about the sequel and collection here.
Watch the video below.