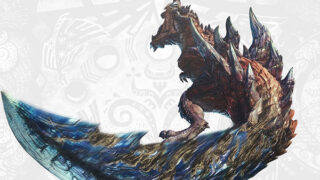 The latest monster introduction trailer for the Monster Hunter World: Iceborne expansion introduces Glavenus.
Glavenus is a brute wyvern that wields its heavy blue tail like a blade. It grows hotter and more keen with each strike until it glows red.
Previous trailers introduced Tigrex and Nargacuga.
In addition to the Glavenus trailer, Capcom also released a trailer introducing the facilities of Seliana, the new base introduced in Monster Hunter World: Iceborne, through Felyne dancing.
Monster Hunter World: Iceborne is due out for PlayStation 4 and Xbox One on September 6, and for PC in January 2020. Read more about the expansion here.
Watch the trailers below.
Glavenus Trailer
Seliana through Felyne Dance Trailer