Genshin Impact ChinaJoy 2019 off-screen gameplay
24 minutes of the open-world action RPG.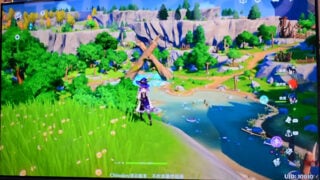 Japanese website 4Gamer.net and Taiwanese website Gamer.com.tw have posted 24 minutes of camera-recorded gameplay of the Genshin Impact demo playable at ChinaJoy 2019 in Shanghai from August 2 to 5 at the PlayStation booth.
Developed by Mihoyo, Genshin Impact is an open-world action RPG set in a freely explorable fantasy world, with multiple playable characters, an "in-depth" elemental combo-based combat system, and an "engaging story." It is in development for PlayStation 4, PC, and smartphones.
If you missed it earlier this week, watch the PlayStation 4 version announcement trailer and read more about the game here.
Watch the footage below.
4Gamer.net
Gamer.com.tw