Gears Tactics adds Xbox One version
In development at Splash Damage.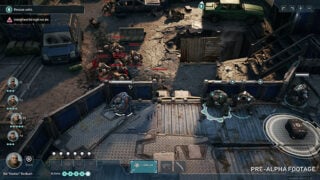 Gears Tactics, which was announced for Windows 10 PC at E3 2018, will also come to Xbox One, The Coalition studio head Rod Fergusson confirmed on Twitter.
Fergusson also confirmed that Splash Damage is the team developing Gears Tactics.
Here is an overview of the game, via Microsoft:
Gears Tactics evolves turn-based tactics games combining signature fast-paced brutal action and character-driven storytelling with customizable squads, upgradable weapons, and of course, massive boss battles. Gears Tactics is also the first Gears game to be specifically designed for PC gamers.
Thanks, ResetEra.