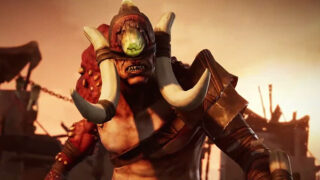 Publisher Perfect World Entertainment and developer Gunfire Games have released a new trailer for Remnant: From the Ashes introducing the Cyclops enemy.
Here is an overview of the enemy, via Perfect World Entertainment:
The Rhom Cyclops fires an Optic Blast of radiation from the crystal embedded in its head. It's said that this mutant's eye beams can destroy mountains.
Remnant: From the Ashes is due out for PlayStation 4, Xbox One, and PC on August 20.
Watch the trailer below.