The Legend of Zelda: Link's Awakening Nintendo Treehouse: Live E3 2019 gameplay
Anticipated remake due out on September 20.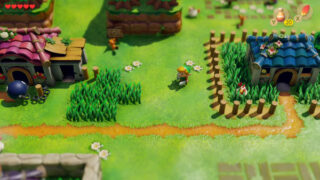 Nintendo showcased 30 minutes of The Legend of Zelda: Link's Awakening gameplay during the Nintendo Treehouse: Live at E3 2019 Day 1 live stream.
The footage reveals more information about the game, including how Chamber Dungeons work. As players clear dungeons in the main story, they earn dungeon rooms called Chambers, solve puzzles by placing Chambers into specific layouts, and then complete them by adventuring into them.
The game also has Amiibo support, allowing players to tap any Amiibo figure featuring a character from The Legend of Zelda series to unlock additional Chambers for their Chamber Dungeons, with up to five different dungeons. A new Link Amiibo unlocks Shadow Link and allows him to appear in almost any dungeon room placed in a Chamber Dungeon. After defeating Shadow Link, players will earn a large amount of rupees.
If you missed it earlier, Nintendo also released a new trailer, fact sheet, and screenshots of the remake alongside its official release date announcement.
The Legend of Zelda: Link's Awakening is due out for Switch on September 20.
Watch the footage below.