New Yakuza game starring Ichiban Kasuga information to be announced on July 10
Including the reveal of the game's supporting actress.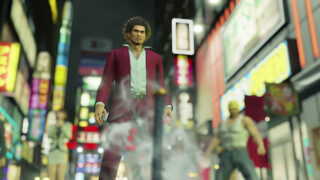 More information on the new Yakuza title starring Ichiban Kasuga will be announced on July 10, according to Yakuza series producer Daisuke Sato.
Speaking to Gamebase.com.tw at a launch event for the PlayStation 4 version of Yakuza 5 in Taipei, Sato was asked whether Kazuma Kiryu, the protagonist of the Yakuza series up until the latest entry Yakuza 6: The Song of Life, could appear again in a new title.
"At this time, that is not a question I can answer. On July 10, we will announce the supporting actress for the new title, as well as share the latest information on the new title, so please look forward to it."
The supporting actress Sato is referring to is the one found to play the role of the protagonist's partner through the open audition initiative that Sega launched back in March.
If you missed our previous coverage of the new Yakuza game, read up more about how it intends to be a major change for the series here and here, and its state of development as of May here.
The new Yakuza title starring Ichiban Kasuga is in development for PlayStation 4.