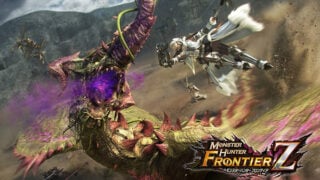 Monster Hunter Frontier Z will end service on December 18 in Japan after 12 years in operation, Capcom announced.
The online hunting action game, which first began service as Monster Hunter Frontier Online in 2007, is currently available for PlayStation 4, PlayStation 3, PS Vita, and PC in Japan.
In a statement, Capcom said that it came to the decision to end service after determining it would be difficult to continue offering satisfactory service to players.
In-game events will continue to be updated until service ends.
Watch an overview trailer for the game below.