Fire Emblem: Three Houses E3 2019 trailer, screenshots
Due out on July 26.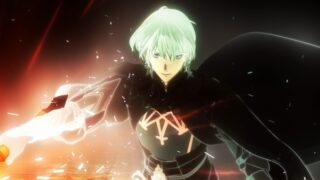 Nintendo debuted a new trailer for Fire Emblem: Three Houses during the E3 2019 Nintendo Direct, as well as released new screenshots.
Here is an overview of the game, via Nintendo.com:
About

Three territories, three houses, which will you choose to fight for

Here, order is maintained by the Church of Seiros, which hosts the prestigious Officers Academy within its headquarters. You are invited to teach one of its three mighty houses, each comprised of students brimming with personality and represented by a royal from one of three territories of Fódlan. As their professor, you must lead your students in their academic lives and in turn-based, tactical RPG battles wrought with strategic, new twists to overcome.

As the story unfolds, your choice of house at the Officers Academy will greatly affect where you stand when the land becomes engulfed in war. After 5 years, former friends from the academy must now face each other on the battlefield as bitter enemies. Which house, and which path, will you choose? Command a party of warriors to move and fight on a grid-based battlefield, hire and equip new battalions to strengthen your units, and use Combat Arts to attack more efficiently. You've taught them well, and now their lives depend on your leadership.

Key Features

The Officers Academy is home to three houses: The Black Eagles with house leader Edelgard, The Blue Lions with house leader Dimitri, and The Golden Deer with house leader Claude… Which house will you choose?
As a professor, lead students in their academic lives and on the battlefield.
A turn-based, tactical RPG that puts new twists on strategic battling.
Freely roam Garreg Mach Monastery and interact with students in a variety of ways to bond with them. In the classroom, tutor your students to help them grow in the skill sets required to become specific classes.
Fortify your units with battalions for the first time, utilize new Combat Arts to strategize your moves, and also, face a new type of giant enemy–the Demonic Beasts.
Fire Emblem: Three Houses is due out for Switch on July 26.
Watch the trailer below. View the screenshots at the gallery.
English
Japanese