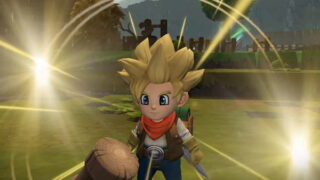 A free demo for Dragon Quest Builders 2 will be available for PlayStation 4 via the PlayStation Store and Switch via the Nintendo eShop on June 27 in North America and Europe, Square Enix announced at its E3 2019 press conference.
According to Square Enix, "the demo will give builders a taste of the gameplay while introducing the brand new story and characters, as they prepare in their battle against the Children of Hargon to bring the power of creation back to the land."
Square Enix also released a new trailer, dubbed "World of Dragon Quest Builders 2, which highlights new building mechanics and tools for players to build and harvest, a variety of locations to explore underwater and above ground, and powerful attacks builders can use on the battlefield to defeat monsters.
Dragon Quest Builders 2 is available now for PlayStation 4 and Switch in Japan, and is due out in North America and Europe on July 12.
Watch the trailer below.