Devil May Cry for Switch launches June 25 in the west, June 27 in Japan
Original Devil May Cry priced at $19.99.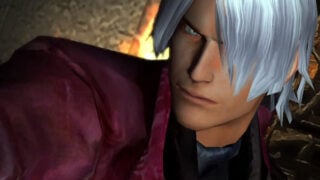 The Switch version of the original Devil May Cry will launch via the Nintendo eShop on June 25 in the west and June 27 in Japan for $19.99 / 1,990 yen, listings on the Nintendo eShop have revealed. It will support English, Japanese, Spanish, French, German, Italian, and Chinese language options.
Here is an overview of the game, via PlayStation.com:
Legends tell of a demon swordsman named Sparda, who awoke to justice and rebelled against the devil, waging a one-man support of the human world. Now, 2,000 years later, a dark figure named Dante–private investigator of the supernatural–finds clues that the devil is rallying to rise up again against mankind. By Dante's demon blood, you enter this dark realm of demonic marionettes, unearthly phantoms, grim reapers, and other retched souls. Transform to a demon state to inflict devastating attacks on enemies in this gothic battle of good against evil.
Thanks, Nintendo Everything.