Daemon X Machina Nintendo Treehouse: Live E3 2019 gameplay, part two
A first look at cooperative play.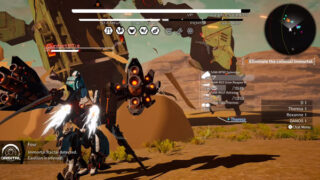 Publisher Nintendo and developer Marvelous showcased 20 minutes of Daemon X Machina cooperative gameplay during the Nintendo Treehouse: Live at E3 2019 Day 2 live stream.
The mech action game, which is produced by Armored Core 2 and Armored Core 3 producer Kenichiro Tsukuda, features both online and local wireless multiplayer modes with support for up to four players.
If you missed yesterday's gameplay, which introduces what has been updated since the release of the game's demo and goes in-depth on customization, watch it here.
Daemon X Machina is due out for Switch on September 13.
Watch the footage below.