Alien: Isolation coming to Switch in 2019
2014-released survival horror game coming to Switch.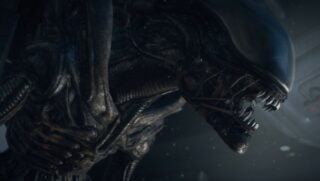 Publisher Sega Europe and developer Feral Interactive are bringing survival horror game Alien: Isolation to Switch in 2019, the companies announced during the E3 2019 Nintendo Direct.
Alien: Isolation is currently available for PlayStation 4, Xbox One, PlayStation 3, Xbox 360, PC, Mac, and Linux.
Here is an overview of the game, via Sega Europe:
About

When she left Earth, Ellen Ripley promised her daughter Amanda she would return home for her 11th birthday. Amanda never saw her again. Fifteen years later, Amanda, now a Weyland-Yutani employee, hears that the flight recorder of her mother's ship, the Nostromo, has been recovered at the remote trading station Sevastopol. When the crew arrive at Sevastopol, they find something is desperately wrong: it all seems to be connected to an unknown menace, stalking and killing deep in the shadows.

Key Features

Overcome an ever-present deadly threat – Experience persistent fear as a truly dynamic and reactive Alien uses its senses to hunt you down and respond to your every move.
Improvise to survive – Hack systems, scavenge for vital resources and craft items to deal with each situation. Will you evade your enemies, distract them or face them head on?
Explore a world of mystery and betrayal – Immerse yourself in the detailed setting of Sevastopol, a decommissioned trading station on the fringes of space. Encounter a rich cast of inhabitants in a world scarred by fear and mistrust.