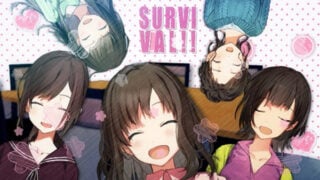 Nippon Ichi Software has released a new trailer for girls survival adventure game Jinrui no Minasama he, or To All of Mankind, introducing the game's systems.
The three-minute trailer, narrated by Kyouka Shintou voice actor Mana Satou, introduces the survival elements of the title, including exploration, collecting, cooking, and handicraft.
To All of Mankind is due out for PlayStation 4 and Switch on June 27 in Japan. If you missed our previous coverage of the game, read up here, here, and here.
Watch the trailer below.