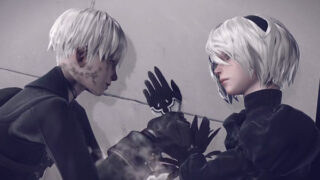 Total worldwide shipments and digital sales for NieR: Automata have exceeded four million units, Square Enix announced.
The game was last reported in December 2018 to have reached 3.5 million units.
NieR: Automata first launched for PlayStation 4 in Japan on February 23, 2017, followed by PlayStation 4 in North America on March 7 and Europe on March 10, PC worldwide on March 17, and Xbox One worldwide a year later on June 26, 2018. A "Game of the YoRHa Edition" launched for PlayStation 4 and PC worldwide in February 2019.
Watch a new trailer for the "Game of the YoRHa Edition" below.