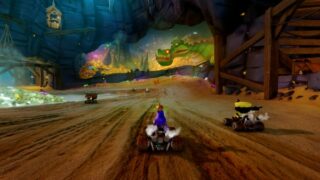 The latest episode of PlayStation Underground by the PlayStation Blog is a 15-minute feature on Crash Team Racing Nitro-Fueled, providing a first look at the game's Dragon Mines and Retro Stadium tracks.
Dragon Mines is from the original Crash Team Racing, while Retro Stadium is a new track exclusive to the PlayStation 4 version and based on the original game's Turbo Track.
Crash Team Racing Nitro-Fueled is due out for PlayStation 4, Xbox One, and Switch on June 21.
Watch the footage below.