Closers for PS4 delayed to June in Japan
Delayed the day before its planned release.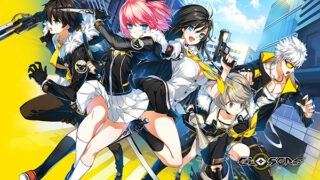 Laplace has delayed the PlayStation 4 version of free-to-play side-scroller action MMORPG Closers from its previously planned May 22 release date in Japan to June, the company announced. A reason for the delay was not announced.
A specific release date will be announced as soon as one is decided upon.
Pre-registration is currently available on the Japanese PlayStation Store. Users who pre-register will receive the "Pre-Registration Present" set, which includes the following items:
Closers Elite Training Course 15-Day Contract Rights x1
Maid Celine (Konomi Hoshina) 5-Day Contract Rights x1
Forest Fairy Allaune 5-Day Contract Rights x1
Angeliluce 10 Set Box (15 Days) x1
Yukata D-Type Full Set Box x1
Liberty Converter 5-Days Right of Use
Two-Star Hair L. Gear Random Box x1
Mini Pool x1
Additionally, PlayStation Plus members will receive new items every month. The "PlayStation Plus Member Bonus" set includes the following items:
Resurrection Pill x11
Rapid Dual Recovery Pill x50
Mini Plum Extract x3
Amulet Box x1
Extreme: Module +12 Box x1
Aura of Big Success x10
Dimensional Vaccine x3
Phase Booster +11 x3
Fresh Green Crystals x5