Ys IX: Monstrum Nox launches September 26 in Japan
Adol and Dogi introduced.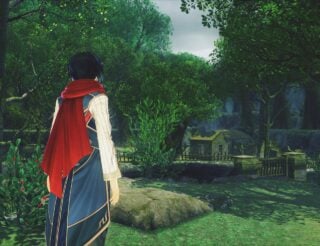 Ys IX: Monstrum Nox will launch for PlayStation 4 on September 26 in Japan, the latest issue of Weekly Famitsu reveals.
The magazine has the first look at series protagonist Adol Christin and his travel companion Dogi as they appear in the sequel.
Adol Christin's hair is now a mix of blue and black, and he has a cooler atmosphere than before. As a suspect in a certain incident, he was detained and imprisoned in Baldeux, The Prison City. He then gets involved in an incident.
Falcom actually teased a screenshot of Adol back in March: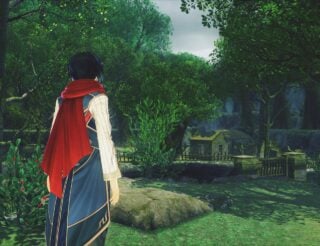 Dogi, on the other hand, plays an active role in almost the entirety of the story, and appears a bit older and more dignified.
Also revealed in Weekly Famitsu is the new supernatural ability "Way of the King: Crimson Line," which enables the user to move by teleportation. This can even be used to slip through thick walls. (Perhaps only at fixed locations.) In battle, if you teleport in a straight line at the enemy, you can spring out at them and deal damage.
Thanks, Ryokutya2089.