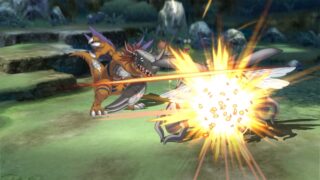 Bandai Namco will share news on Digimon Survive before or at the start of summer, series producer Kazumasa Habu said in a tweet.
"My apologies for the wait!" Habu said in response to a tweet from a fan. "Work is underway, so please rest assured!! I think we will be able to share more news before summer (early summer?), so please bear with us."
Big Digimon news was previously teased for the July 2019 issue of V-Jump, which is due out in May. Perhaps Digimon Survive will be part of it.
Digimon Survive is due out for PlayStation 4, Xbox One, Switch, and PC in 2019. In Japan, it will only be released for PlayStation 4 and Switch.
Thanks, @Renka_schedule.