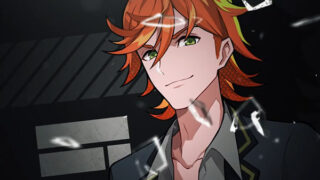 The third character trailer for virtual reality mystery visual novel Tokyo Chronos introduces Sota Machikoji (voiced by Keisuke Ueda).
If you missed them, previous trailers introduced Karen Nikaido and Kyosuke Sakurai.
Here is an overview of the character, via the game's official website:
Carefree and optimistic, he is the inspiration of the group.

Can be quarrelsome at times, but he has a cheerful and lovable personality.

He cares a great deal for his friends, and he is always ready to help whenever his friends are in need.
Tokyo Chronos is due out for Oculus and SteamVR on March 20, and for PlayStation VR in July.
Watch the trailer below.