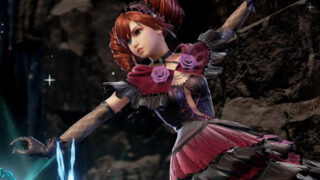 The February-announced Soulcalibur VI downloadable content character Amy will launch on March 26, Bandai Namco announced.
A day prior, on March 25, Soulcalibur VI will be updated to version 1.30, which allows players to obtain the Night Butterfly Series" of character customization parts, which make up Amy costume from Soulcalibur IV.
Soulcalibur VI is available now for PlayStation 4, Xbox One, and PC.