Fighting EX Layer DLC character Area delayed to June or July, Fighting EX Layer Alpha released for smartphones
A new Fighting EX Layer in the spirit of April Fools' Day.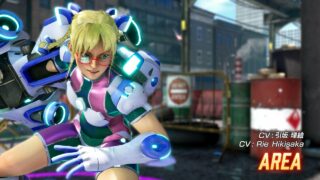 Fighting EX Layer downloadable content character Area, who was previously planned for release by the end of May, has been delayed to June or July, developer Arika announced. Area will be available via a free update when she launches.
"It has already been announced, but while we had originally planned on releasing the next character by the end of May, we were forced to delay the release," Arika president Akira Nishitani said in a video update. "Currently, we are planning on releasing the character in June or July, but unfortunately I cannot give a definitive answer at the moment. I'm not even sure if we can release her or not, but even though our backs are to the wall, I'd like to share this screenshot of the next planned character."
Here are the first two screenshots of Area: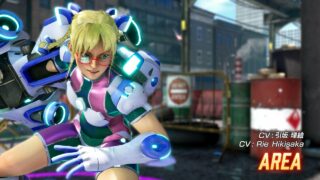 Nishitani continued, "As always, [Area's] arm is as big as ever. Her voice will be provided by Rie Hikisaka! It would be very rude to Hikisaka-san if Area didn't make it into the game, so we have to do our best."
Additionally, in the spirit of April Fools' Day, which first gave birth to Fighting EX Layer back in 2017, Arika has released the free-to-play Fighting EX Layer Alpha for iOS via the App Store and Android via Google Play. The "April Fools' version of Fighting EX Layer" has been fine-tuned for smartphones. It features four playable characters: Darun, Allen, Skullomania, and Blair.
Fighting EX Layer is available now for PlayStation 4 and PC.
Watch the video from Nishitani, which features the first footage of Fighting EX Layer Alpha for smartphones, below.