Final Fantasy Grandmasters to end service on April 25
The Final Fantasy XI spin-off smartphone RPG.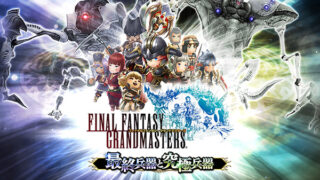 Final Fantasy Grandmasters will end service in Japan on April 25, Square Enix announced.
The smartphone RPG, which is set in the world of Final Fantasy XI's Vana'diel, allows players to create an original character and fight against powerful enemies with the goal of becoming the strongest adventurer—a "Grandmaster."
Service first began in October 2015. According to Square Enix, following repeated discussions, the company concluded that it could no longer offer service at a satisfactory level.
Square Enix will continue to add new content up until the end of March, so players can enjoy the game up until the very end.