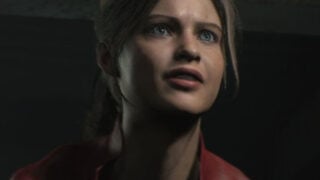 The next set of "Report" videos for Resident Evil 2 remake focus on the 1-Shot Demo, Tyrant, Leon S. Kennedy, Claire Redfield, and Ada Wong. Additionally, Capcom also released a new gameplay video featuring Moga Mogami.
If you missed it, catch the first five Report here: 1 to 5, 6 to 10, 11 to 15, 16 to 20, and 21 to 25.
Resident Evil 2 is due out for PlayStation 4, Xbox One, and PC on January 25, 2019.
Watch the clips below.
Moga Mogami Let's Play #1: 1-Shot Demo
https://www.youtube.com/watch?v=7tFrYAs931E
Report #26: 1-Shot Demo
Report #27: Tyrant
Report #28: Leon S. Kennedy
Report #29: Claire Redfield
Report #30: Ada Wong