Catherine Classic rated for PC in Germany [Update]
More evidence of imminent PC release.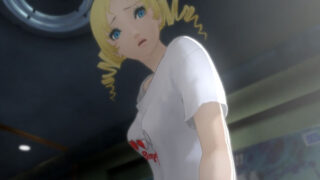 The German USK has rated Catherine Classic for PC.
A Catherine Classic rating first surfaced in Australia in December. However, its platform was not specified.
The title Catherine Classic would imply the 2011 version of Catherine originally released for PlayStation 3 and Xbox 360, and not the updated version Catherine: Full Body due out for PlayStation 4 and PS Vita on February 14 in Japan.
Various Sega game pages on Steam have recently begun posting pictures of Sheep, likely teasing the official announcement of Catherine Classic. So far six out of eight of those images have been posted, which when deciphered reveal the words, "Get ready for something sexy on…" If you missed it, follow that story here.
Update 01/10/19 at 7:40 a.m.: The Entertainment Software Rating Board has also rated Catherine Classic for PC.