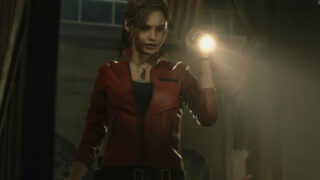 The next set of "Report" videos for Resident Evil 2 remake focus on the combat knife, shotgun, fragmentation grenade, basement entrance, and grenade launcher.
If you missed it, catch the first five Report here: 1 to 5, 6 to 10, 11 to 15, and 16 to 20.
Resident Evil 2 is due out for PlayStation 4, Xbox One, and PC on January 25, 2019.
Watch the clips below.
Report #21: Combat Knife
Report #22: Shotgun
Report #23: Fragmentation Grenade
Report #24: Basement Entrance
Report #25: Grenade Launcher