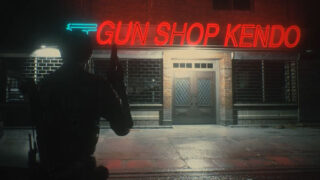 The next set of "Report" videos for Resident Evil 2 remake focus on Ada Wong, typewriters, zombie invasions, zombie dogs, and Gun Shop Kendo.
If you missed it, catch the first five Report videos here, and the second five here.
Resident Evil 2 is due out for PlayStation 4, Xbox One, and PC on January 25, 2019.
Watch the clips below.
Report #11: Aida Wong
Report #12: Typewriter
Report #13: Zombie Invasion
Report #14: Zombie Dog
Report #15: Gun Shop Kendo