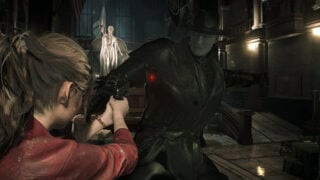 Capcom, as well as various media outlets, have released new gameplay footage of the Resident Evil 2 remake showcasing segments from both Leon and Claire's campaigns.
The footage shows Leon investigate the situation with Ada, while Claire struggles to survive against Tyrant's pursuit.
Resident Evil 2 is due out for PlayStation 4, Xbox One, and PC on January 25, 2019.
Watch the footage below.
Capcom
Famitsu
GameSpot
GAME Watch
IGN