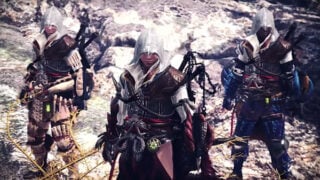 Capcom has announced a Monster Hunter: World collaboration with the Assassin's Creed series to bring the "Bayek Layered Armor" and the specialized tool "Assassin's Hood" to the game.
Both items are available now through January 10, 2019 on PlayStation 4 and Xbox One, and will come to the PC version at a later date.
Watch a trailer below.