Sega Ages Out Run launches November 29 in Japan
Latest Sega Ages title dated.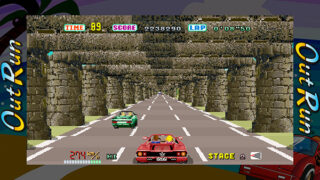 Sega Ages Out Run will launch for Switch via the Nintendo eShop on November 29 in Japan, Sega announced.
As previously announced, the game will have 60 frames per second graphics, wide-screen display support, the additional elements from the 3DS version, and three new songs from other Out Run titles arranged in the style of the original game.