Kotaku report: Diablo IV announcement pulled from BlizzCon 2018
Project reportedly has gone through at least two iterations.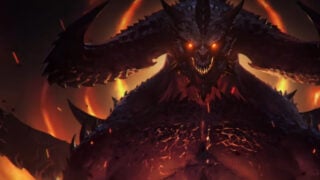 Blizzard Entertainment planned to announce Diablo IV at BlizzCon 2018 this past weekend following the announcement of the smartphone game Diablo Immortal (pictured), but the announcement was pulled, "two people familiar with Blizzard's plans" have told Kotaku.
The Diablo IV announcement would have reportedly come in the form of a teaser video in which Blizzard Entertainment co-founder Allen Adham told the crowd that Diablo IV is in development, but not ready to show.
Kotaku reports that Blizzard Entertainment changed its plans in the last couple of weeks. One person told the website that the Diablo team was not ready to commit to an announcement, as Diablo IV has changed drastically over the past few years and may continue to change. Kotaku also heard that Diablo IV has gone through at least two different iterations under different directors.
On October 17, Blizzard Entertainment published a blog post essentially confirming Diablo IV, but writing off its presence at BlizzCon 2018. The studio wrote, "These are very exciting times—we currently have multiple teams working on different Diablo projects and we can't wait to tell you all about them . . . when the time is right."
Back in August, Blizzard Entertainment also released a video called "The Future of Diablo" in which it confirmed "multiple Diablo projects" are in development.
Blizzard Entertainment did not comment on this story when contacted by Kotaku.