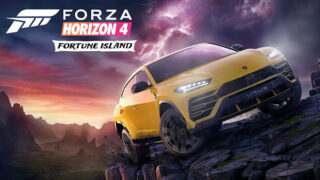 Forza Horizon 4 expansion "Fortune Island" will launch on December 13 as part of the Forza Horizon 4 Expansions Bundle, which includes two game expansions at a reduced price of $34.99, Microsoft announced.
Here is an overview of the expansion, via Microsoft:
"Fortune Island" takes players on an all-new adventure in the remote northern reaches of the British Isles, where they will encounter extreme conditions including fierce lightning storms, perilous cliffside dirt roads, and sweeping paved mountain switchbacks under the mystical glow of the aurora borealis in search of hidden treasure.

Forza Horizon 4 players will also be able to drive all five of Ken Block's high-powered, custom-built Ford vehicles from the upcoming GymkhanaTEN, the 10th installment of the award-winning, Gymkhana viral video franchise. These rides began rolling out in Forza Horizon 4 earlier this month for Car Pass members with the release of the 1977 Ford GymkhanaTEN, F-150 Hoonitruck and the 1993 Ford Escort Cosworth Group A. Coming in November for all players are the 1965 Ford Hoonicorn Mustang V2 and the 2017 Ford Fiesta RS and arriving in December is the 2016 Ford GymkhanaTEN Focus RS RX.
Forza Horizon 4 is available now for Xbox One and PC.
Watch a trailer for the GymkhanaTEN vehicles below.
https://www.youtube.com/watch?v=K2492gqA5II