Fighting EX Layer for PC launches November 30
Steam page now live.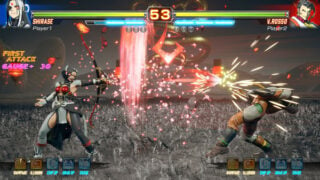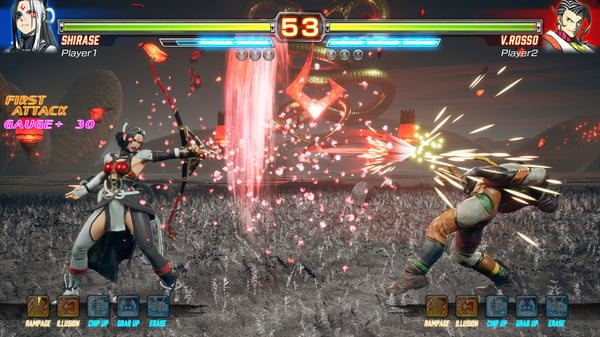 The PC version of Fighting EX Layer will launch via Steam on November 30 at 10:00 JST for a 25 percent-off one-week launch discount price of $29.99 before changing to the standard price of $39.99, developer Arika announced.
On the same date at 17:00 JST, the currently available PlayStation 4 version of Fighting EX Layer will be updated to version 1.1.1.
Here is an overview of the PC version, via its Steam page:
The EX Series Returns!

The long-dormant EX series loved by fighting game fans around the world has finally returned!

Characters are Reborn with Beautiful New Graphics!

Featuring Kairi, Skullomania, Blaire, Pullum, and the rest of the crew. In total 15 classic characters have been recreated with beautiful new models. Watch as the EX series is reborn and battles unfold with the latest graphics!

New "Gougi System" Plays a Huge Role in Battle

By fulfilling certain requirement mid-battle, your character is given amazing new abilities called "Gougi!" Five Gougi make up one set, which is called a "Gougi Deck." There are 15 different Gougi Decks ready for you to try. Experiment with the different characters and Gougi Decks, and find the combination that matches your style!

Two Unique Input Styles

The game features two unique input styles: "Progressive," which is a simple style that doesn't require any complicated command inputs, and "Classic," which retains the input style of classic fighting games.

Various Modes to Enjoy

In addition to online and offline Versus modes, there are also Arcade Mode and Training Mode for you to enjoy single-player content. And then there's the legendary Expert Mode from the EX series that makes its return. Try to clear it with every character!

Regarding In-Game Descriptions

In version 1.1.1, the set Menus and Options (for example: Online VS, Ranked Match), information, and some other sections are displayed in the English alphabet, but now the description sentences will support 12 different languages. Supported languages include Japanese, English, French, Italian, German, Spanish, Arabian, Brazilian Portuguese, Russian, Korean, Simplified Chinese, and Traditional Chinese.
Watch a new "Versus Mode" preview video of the PC version below.