Dragon Age announcement teased for December
New game announcement incoming?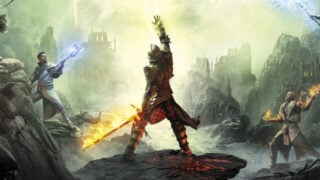 BioWare will make an announcement regarding the Dragon Age franchise in the coming month, according to studio general manager Casey Hudson.
In the BioWare November update post, Hudson said, "If you've been following these blogs, or myself and Mark Darrah on Twitter, you know we're also working on some secret Dragon Age stuff. Dragon Age is an incredibly important franchise in our studio, and we're excited to continue its legacy. Look for more on this in the coming month (though I won't tell you where to look…)"
With the Game Awards 2018 set to air on December 6, it is possible a new Dragon Age title will be announced at the event.
Stay tuned.