Aragami: Shadow Edition for Switch delayed to 2019
No longer due out this fall.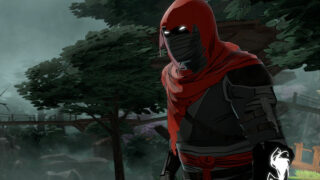 The Switch version of Aragami: Shadow Edition has been delayed from its previously planned fall release to 2019, publisher Merge Games and developer Lince Works announced.
"The work done by our porting partners, Stage Clear, so far has been truly fantastic," Lince Works studio director David Leon said in a press release. "But we all agree that with more time for testing and polishing we could ensure a much more solid experience. We're in no rush so it's best we just move our release by a couple of months. Plus, most of you are all still busy playing that new cowboy game anyway. :P"
Aragami: Shadow Edition for Switch includes the original base game, the Aragami: Nightfall expansion, and all the currently available downloadable content. It will also support full two-player online co-op that is compatible with the Xbox One and PC versions of the game.