PS4 Pro price drops to 39,980 yen in Japan starting October 12
"Nothing we can comment now" on western price drop, Sony says.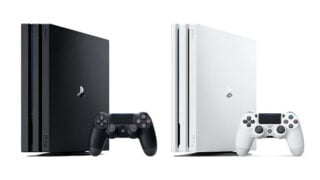 Starting October 12, PlayStation 4 Pro will drop from its current 44,980 yen manufacture suggested retail price in Japan to 39,980 yen, Sony Interactive Entertainment Japan Asia announced.
The Glacier White color variation of PlayStation 4 Pro released in limited quantities in March will also be available as a standard color option. And the Kingdom Hearts III PlayStation 4 Pro Limited Edition, previously announced to cost 53,780 yen, will be reduced to 48,780 yen.
The Wall Street Journal technology reporter Takashi Mochizuki reached out to Sony about a price drop in the United States and Europe, to which the company responded, "nothing we can comment now."
Sony also announced a campaign for users who purchase a PlayStation 4 Pro and Call of Duty: Black Ops III as a set between October 12 to 21. Rather than the 47,880 yen the console and game would regularly cost together, buyers can save 5,000 yen and only pay 42,280 yen.
In addition to the price drops, Sony announced that it will release a PlayStation VR PlayStation VR Worlds bundle in Japan on October 12 for 34,980 yen, as well as a PlayStation 4 Pro Red Dead Redemption 2 Pack on October 26 for 42,980 yen.