New When They Cry title and Umineko When They Cry Saku delayed to summer 2019 in Japan
Ryukishi07 admits to not having the energy of his younger self.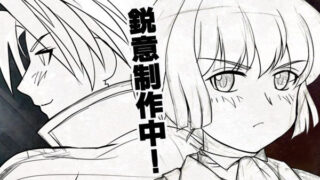 The new When They Cry title and Umineko When They Cry Saku announced in July have been delayed from their previously announced release window of this winter in Japan to "around summer 2019" as a result of "various circumstances," developer 07th Expansion announced.
"The lack of foresight in scheduling this time was based on the physical strength I had 10 years ago…" 07th Expansion president Ryukishi07 said. "That is to say, back when I was working on Higurashi and Umineko, I was composed even with about four hours of sleep, and outside of eating and sleeping, all I did was write—I even ate and slept in the same chair… I would fight that battle for two to three months at a time, twice a year. It was a mad progression that came with the advantage of being so young…"
In a separate update, Ryukishi07 added that, "While [the delay] was a tough call, everyone on the staff discussed it many times and came to the decision. The work itself is certainly progressing, so I hope that everyone can please wait for it."
The opening movie for the new When They Cry title will be released on November 29.