Spider-Man PS4 DLC 'The Heist' teaser trailer
Story add-on due out on October 23.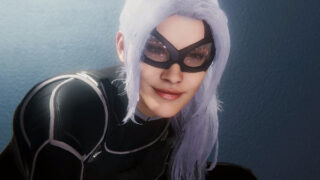 Sony Interactive Entertainment and Insomniac Games have released a 30-second teaser trailer for Spider-Man downloadable content "The Heist," which is due out on October 23.
As previously announced, "The Heist" features new missions and challenges, a new faction of enemies, and three additional suits. It sees Felicia Hardy, also known as Black Cat, back in town as she leaving clues around the city to toy with Spider-Man.
Marvel's Spider-Man is due out for PlayStation 4 on September 7.
Watch the teaser trailer below.