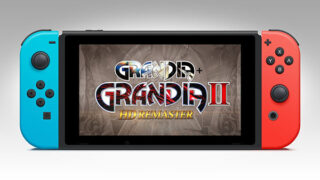 GungHo Online Entertainment has released more information regarding the recently announced Grandia + Grandia II HD Remaster coming to Switch this winter.
The company also confirms that it only plans to release this collection in North America and Europe, and not in Japan.
Get the details below.
Grandia (also coming to PC)

Enhanced details to UI, sprites, and texture art.
Original cinematic videos receiving visual enhancements
Widescreen support and customizable resolutions for PC
Addition of MSAA, bloom, normal mapping, and blur effects
Steam cards and Achievements
Japanese Audio & English Subtitles
Language Support: English & Japanese
Digitally converted game manual
Gamepad and keyboard support with remappable controls

Grandia II

Digitally converted game manual
Utilizing Grandia II Anniversary Edition source code, which originally was based on the Sega Dreamcast source code
Fix PC video/audio desync and switch to XInput
Add support to exit to title
Japanese Subtitles added, for Switch version
Thanks, Game Informer.