Fist of the North Star: Lost Paradise demo now available in the west [Update]
Follow Kenshiro to the City of Miracles.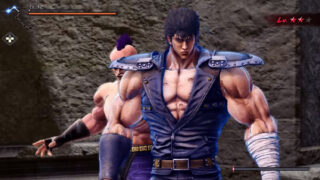 An 8.72 gigabyte demo for Fist of the North Star: Lost Paradise is now available via the PlayStation Store in Europe and other western territories. It will be available in the Americas on September 4 at 8:00 a.m. PT / 12:00 p.m. ET.
Here are some PlayStation Store links:
Here is an overview of the demo, via Sega:
In this demo, players will get to choose between two different gameplay modes:

Battle Mode: Relive the Fist of the North Star manga and experience the first major boss battle in the game against Kenshiro's nemesis, Shin.
Adventure Mode: Take your first steps into the city of Eden, where the main story of Lost Paradise takes place. Try your hand at building a buggy and take it out into the wasteland to hunt down important materials and roving bands of lowlifes or test your driving skill in the relentless buggy race!

Additionally, downloading the demo will reward players with a free PlayStation 4 theme featuring the cast of Fist of the North Star: Lost Paradise. This theme will be available starting on the game's release date.
Fist of the North Star: Lost Paradise is due out for PlayStation 4 in the Americas and Europe on October 2.
Update 09/04/18 at 8:55 a.m.: Added demo description.