The Binding of Isaac: Repentance announced [Update]
No information yet, but it will be at PAX West 2018.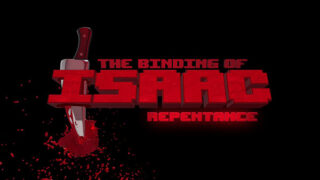 Nicalis has announced The Binding of Isaac: Repentance.
Other than a 19-second teaser video that reveals the logo, no further information was announced other than that it will appear at PAX West 2018 from August 31 to September 3. We are unsure whether it is a new game, an expansion, or something entirely different.
Watch the teaser video below.
Update 09/01/18 at 3:15 a.m.: The Binding of Isaac creator Edmund McMillen has confirmed that The Binding of Isaac: Repentance is the final ("for real this time") downloadable content for The Binding of Isaac: Rebirth. It will include the Antibirth mod (tweaked to be made canon) and "a ton more content that will make you shit your butts."
Watch 13 minutes of gameplay below.