Next Ys title in development, set after Ys VIII
Ys IX announcement on the way?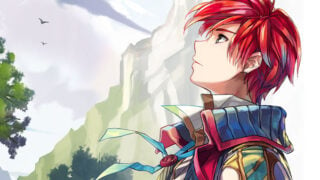 The next Ys title is reportedly in development, Falcom president Toshihiro Kondo told French website ActuGaming.
"Regarding the Ys series, we are working on a new game," Kondo told the website. "It will not be a remake but a brand new title. It will be about Adol and it will be set right after the events of Ys VIII. I hope you will look forward to it."
Ys VIII: Lacrimosa of DANA, the 2016-released latest entry in the Ys series, was announced at Sony's pre-Tokyo Game Show 2014 press conference. With Tokyo Game Show 2018 approaching, Sony has a similar event planned for September 10. Perhaps an official announcement will be made there?
Thanks, RPGSite.