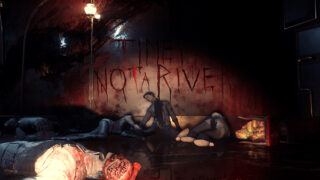 Storm in a Teacup released a new trailer and set of screenshots for its Unreal Engine 4-powered survival horror game Close to the Sun at Gamescom 2018.
Here is an overview of the game, via its official website:
Story

Close to the Sun is a horror game that takes place at the end of 19th century on a mysterious ship complex created by Nikola Tesla for the sake of knowledge.

In this alternative version of history, his scientific breakthroughs have already had a major impact on the world.

You're Rose, a young journalist looking for your sister and, as you approach this enormous and glorious complex for the first time, you quickly realize that something there has definitely gone wrong …

Key Features

First-person horror adventure where surviving is everything.
Problem-solving in order to progress the story: just what happened on board Tesla's ship?
Danger aplenty as Rose pieces together just what happened, having no real means to defend herself.
Teamwork with an ally who helps Rose navigate her way through the ship's artistic halls.
Nerve inducing exploration – defenseless and weaponless, the keys to Rose's survival are running, hiding, and quick thinking.
Close to the Sun is due out for PlayStation 4, Xbox One, and PC in Q1 2019
Watch the trailer below. View the screenshots at the gallery.